How To Join
If you're ready to take your career to the next level, we can help.
There Are Several Ways To Join Local 815
Join online via afm.org. You can complete your application and submit payment online using Visa or Mastercard, and be signed up for a full year from the date of submission. Be sure to select the correct Local (815 – New Brunswick Musicians' Association). Note: group discounts/waivers do not apply when joining online.


Join via email by contacting the Local directly. Send us an email and we'll send you a PDF version of the application form and instructions, or you can download the application here (in English or French - complete whichever you prefer).


Call our office at 506-652-6620, or drop by in person. Our Local office hours in Saint John are 11am to 3pm, Mondays, Wednesdays, and Fridays. We've also got regional representatives in Fredericton, Moncton, and St. Stephen who would be happy to help you.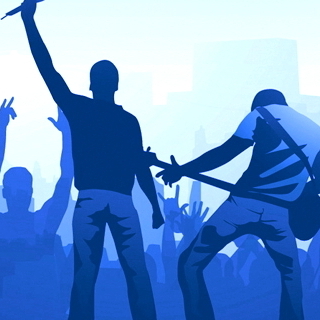 We're always happy to speak with New Brunswick musicians, to answer their questions about the enrolment process, or to help them address concerns they have about wages, working conditions, contracts, work visas, and more. Let us know what we can do to assist you in your music career!
Learn More
Frequently Asked Questions About Joining
Who can join? Any instrumentalist or vocalist may join the AFM, provided they are a Canadian citizen or landed immigrant with the right to work within Canada (i.e. they must have a valid Social Insurance Number).
What is the cost of annual membership? Annual membership dues is currently $175* for a Regular or Youth member. When joining the Local directly, if you join before July 1st, you pay the full annual dues. If you join on July 1st or later, you only pay for the second half of the year ($95*).
Are there any other fees due when I join? Normally, when you first join the AFM, there are also one-time Local and Federation Initiation Fees. Local Initiation (LIF) in this Local is $30*. Federation Initiation (FIF) is $65*. We have the ability to waive these fees for Youth members and Self-Contained Groups. There may also be processing fees for credit card transactions.
What is Youth Membership? Members under the age of 21 are considered Youth members. When joining our Local, Youth members do not pay LIF and FIF – just annual dues – saving them $95* in initiation fees. Otherwise, they are treated the same as any Regular member. Please note that minors require the written consent of their parent or guardian in order to join.
What is a Self-Contained Group? A Self-Contained Group is a musical ensemble of two or more musicians (e.g a duo, trio, quartet, band, etc.). When all the non-union members of such a group decide to join the Local together, we have the ability to waive the LIF and FIF fees for them, saving them each $95*. Two or more musicians must join at the same time, making the group fully unionized, in order to take advantage of this discount.
Are there any other discounts available? If you have recently been employed under a Temporary Work Permit or had an Apprenticeship position with an AFM employer in this Local, there may be money being held in escrow by the Local to go toward your dues. If you believe this might apply to you, be sure to contact the Local and ask before you apply.
Do I need to re-apply every year? No. As long as you remain in good standing, you'll never need to re-apply unless you choose to join another Local, however annual membership dues are due and payable when your paid-through period expires.
When will my paid-through period expire? If you join online via afm.org, your paid-through period will expire in 365 days. If you join us directly, your paid-through period will expire on December 31st of the year you apply (unless you pay in advance for a longer period).
What forms of payment do you accept? We accept Visa & Mastercard (through afm.org only), e-transfer (sent to "local815@afm.org"), cheque, money order, and cash (in person only).
* Membership and Initiation Fees accurate as of July 25th, 2022. For the latest info, please contact the Local directly.