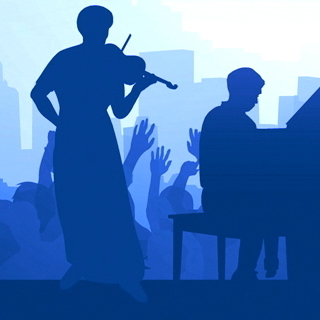 Welcome
As the Local chapter of the Canadian Federation of Musicians, we represent professional musicians throughout the Province of New Brunswick, Canada. If you are looking to hire a professional musician, group, or music teacher, or you are interested in joining the NB Musicians' Association as a professional musician, you've come to the right place!
It is our hope that this site will continue to evolve and grow. Be sure to check back regularly to see if we've added any new information or services.
Group and Youth Membership Discounts Available
If you are part of an ensemble or band that plans to become fully unionized, or you are under the age of 21, you could save $95 or more by joining now!
Learn More